Michaela & Will's Arboretum Wedding​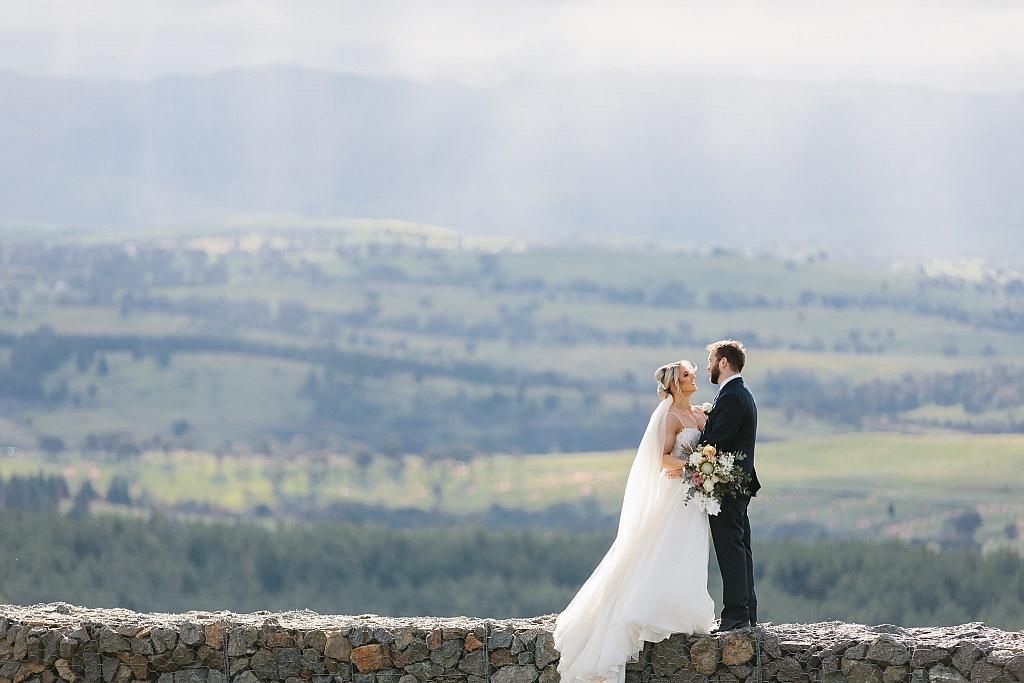 Ceremony: Cork Oaks, National Arboretum
Reception: Gorman House, Canberra
Celebrant: Michael Bower
Flowers: Eight Stems
Hair: @infinite_hairstyling
Make up: @angelamarshallartistry
Dress: Peter Trends
It was a little bit overcast and drizzly to start Michaela & Will's wedding day but that didn't stop these two from getting married in the beautiful Cork Oaks at the Arboretum. There were lots of laughs as they said there vows and a few tears. Family also tuned in via laptop to watch these two get married.
Luckily the rain held off and we got stunning weather for photos around the oaks and then at the top of the arboretum. We then headed to Gorman House for their reception where Michaela got to ride on one of the new scooters around Canberra which made for some hilarious photos. 
You should never worry about the weather on your wedding day. It can mean you get some of the most amazing and dramatic photos of the two of you!